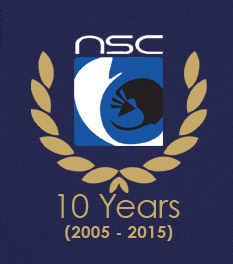 Back in May 2005, after many years on the road gaining experience in Nacelle Engineering, a group of us decided to come together, combine our talents and form Nacelle Systems Consultancy. We had an idea to specialise in EBU and related propulsion system engineering, bringing together design, stress, technical and project skills within an integrated approach.
We have had support from many people over the years, loyal customers, great staff and contractors, as well as those who have helped us build the business structures. We have made many friends with customers and suppliers alike, and we have learned a huge amount on the journey. And we've (mostly) had a good time.
We are proud to have survived and thrived in a competitive environment, and to be celebrating our 10th anniversary. And we look forward with optimism to the future, its shared challenges and opportunities.
Thank you to you all for whatever part you have played in our success.
Tom Mallon and the NSC Team